ecomshare example sites
ecomshare has designed over a hundred sites over the past years. From simple to complex, we aim to give our clients a look and feel that works for them and their customers while also providing content management tools that make adding new pages and editing existing content fast and easy.
YMCA of the Rockies www.ymcarockies.org
(over 700 pages of active content)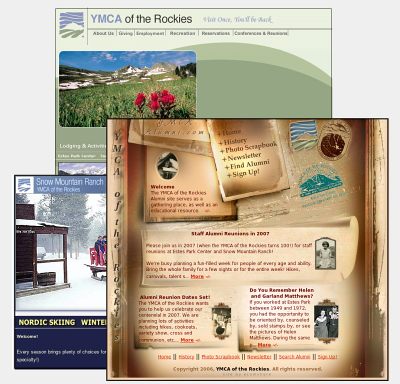 Challenge 1:
Allow each department to update content without licensing issues or needing to learn FrontPage ®.
Challenge 2:
Streamline lead management and response times.
Challenge 3:
Seamlessly share content between multiple portals (www.ymcaalumni.com, www.snowmtnranch.com).
Challenge 4:
Make it look nice without breaking the budget!